This week's tournament
The PGA Tour heads to Jack's Place for this week's Memorial Tournament presented by Workday, a Designated event at Muirfield Village GC in central Ohio. All of the world's top 5 tee it up, with Max Homa (6) the highest ranked player not taking part due to the wedding of his sister this weekend.
Tournaments Archive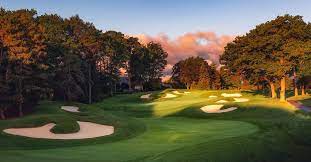 After the high of Billy Horschel's victory, it feels like a good week to ease off, with the Canadian Open looking like a tricky puzzle to solve and the US Open just a week away.  After a couple of years where this event was cancelled due to Covid, it returns to St. George's Golf and Country Club, which has not hosted a PGA Tour event since 2010.  Whilst it would seem like the data from that event is a logical place to start, the course has undergone substantial changes since then, so in reality there is little-to-no worthwhile course form to make use of. 
[adinserter block="6″]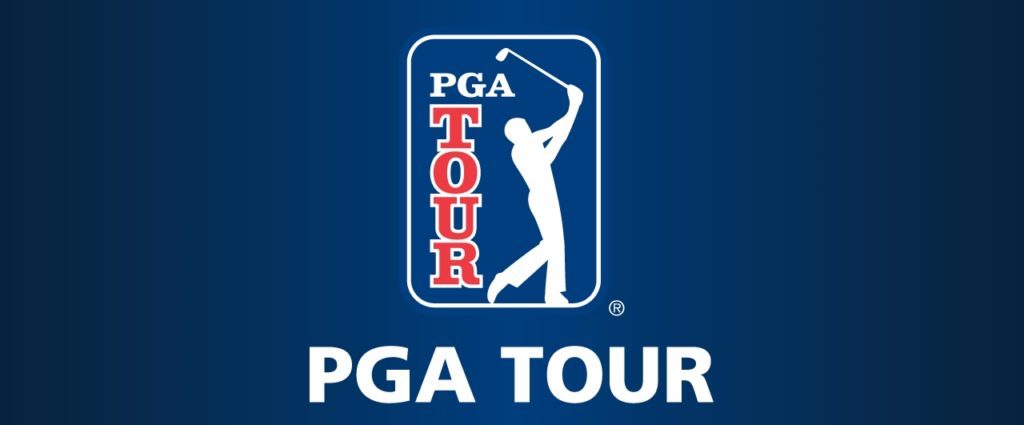 The Evolution Of The PGA Tour: From Sam Snead To Tiger Woods & Beyond
Before social media bonuses and plots for breakaway leagues came golf in its purest form, though money has long played a role in the who, what and why.
As far as the PGA Tour is concerned, its roots can be traced back to the late 1800s and the sprinkling of tournaments that began to pop up across the United States of America.
Just 10 professionals and one amateur gathered for the inaugural US Open at Newport in Rhode Island in 1895 and over the following decades golf's popularity began to grow.
Perhaps the breakthrough in the US, and something that became front-page news, was amateur Francis Ouimet's US Open triumph in 1913, with the 20-year-old defeating English stars Harry Vardon and Ted Ray in a play-off.
It was a victory that contrasted golf's image of a sport for the wealthy, with Ouimet hailing from a working-class background – he did, however, grow up across the road from The Country Club in Brookline in the Boston suburbs and began caddying there at the age of 11. It was at this venue nine years later he claimed his only US Open crown.
Three years after Ouimet's success the Professional Golfers' Association of America, the PGA, was formed, and during the following decade a West Coast swing began to emerge.
Regular tournaments were held in Texas and Florida during the winter months making up part of a circuit that would work its way through a growing number of state opens tournaments.
In the 1930s, an annual schedule began to be formalised – with the legendary Gene Sarazen winning a Career Grand Slam – and following World War Two its popularity began to pick up momentum with the likes of Sam Snead and Ben Hogan coming to the fore.
But the sport's first real superstars were forged in the 1950s and 60s at the same time as golf gripped the nation at an amateur level, with families starting to enjoy more financial freedom and leisure time than ever before.
It was driven by the nation's president – a five-star general who played a key role in World War Two and the D-Day invasion of Normandy and sat in the Whitehouse office for nine years, but who called "the thrill of a lifetime" his first and only hole-in-one at the age of 77.
Dwight D. Eisenhower was so much of a golf addict he had a net constructed in the Whitehouse basement where he could nip down and practice, he would use the South Lawn as a practice range and even installed a putting green just outside the Oval Office to sharpen his flat stick game.
Eisenhower was a long-time member of Augusta National who would regularly shoot in the mid 80s and called Arnold Palmer a close friend, and with the president often enjoying rounds with golf pros and celebrities it increased the sport's appeal to the wider public.
As did television coverage, which also brought with it increased revenue and perhaps inevitably disagreements over how and where that money should be divided up between players and officials.
It led to the Tournament Players Division splitting from the PGA of America in 1968 in what many see as the formal beginning of the PGA Tour. Joe Dey was appointed its first commissioner and was followed by former player Deane Beman in 1974.
The organisation's name officially changed to the PGA Tour the following year – albeit having a brief stint as the TPA Tour (Tournament Players Association) because of a marketing dispute in 1981.
During Bernan's 20-year tenure it enjoyed remarkable growth and also witnessed a huge rise in tournament purses.
It was a period that saw players such as Tom Watson, Greg Norman and Curtis Strange grace the circuit's manicured fairways and carpet-like greens, as well as a fleeting membership for the enigmatic Seve Ballesteros, and by the time Bernan passed on the baton in 1994, the PGA Tour's revenues had grown from $730,000 when he started to more than $200m.
Most on the golfing scene were aware of a talented young amateur coming through the ranks at that stage but few could have predicted just what an astounding impact he would have on the game.
Tiger Woods landed his first major at the 1997 Masters and would go on to dominate the sport for more than a decade – and the headlines for even longer.
Four Green Jackets have followed that opening victory at Augusta National 25 years ago – including an improbable and remarkable 2019 comeback triumph – contributing to 15 major wins, while the American has also racked up 82 victories on the PGA Tour to take him level with Sam Snead. No more player has ever won more.
Woods was, and still is, a player who transcends golf and was the face of the PGA Tour's video game for 14 years, taking the sport into people's living rooms through via a different platform and opening it to a new, younger audience.
He also top's the PGA Tour's career earnings list at more than $120m, above fellow American and recent wantaway star Phil Mickelson, though Woods' profile has helped turn the game's star players into supremely marketable assets.
On the sporting front, despite Woods' brief comeback, the game appears to be in great health from a competitive standpoint and boasts a number of marquee names, from Dustin Johnson, Jordan Spieth and Justin Thomas to Europeans Jon Rahm and Rory McIlroy.
In fact, the PGA Tour's biggest recent challenge has come not from its popularity, but by the threat of a Saudi-funded super league reportedly offering stars astronomical sums of money to join.
That, however, seems to have crumbled with Northern Ireland's McIlroy saying the breakaway project is "dead in the water" and the likes of Johnson and Bryson DeChambeau distancing themselves from the project.
It means, for now at the least, the PGA Tour lives on in its current guise, with the only big question remaining being who will win its lucrative Player Impact Program?