Dates: May 18, 2023 to May 21, 2023
Location: NY, USA
Course: Oak Hill Country Club
Course Par: 70
Course Length: 7394 yards
Prize Purse: $15000000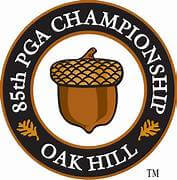 With our season-to-date performance running at a very healthy 35% return on investment, we're full of confidence going into the season's second major.  The PGA Championship represents another opportunity for the game's two biggest heavyweights to continue pulling away from their peers.
Jon Rahm and Scottie Scheffler have been the brightest stars of 2023, thanks in large part to their success in the biggest events. Rahm arrives at Oak Hill atop both the FedExCup standings and world ranking after four wins this year, including the Masters. He also has wins at two other Designated events, the Sentry Tournament of Champions and The Genesis Invitational.
Scheffler is second to Rahm in both the FedExCup and world ranking with wins in two of this year's Designated events, THE PLAYERS Championship and WM Phoenix Open.
Rahm finished second in his most recent start, in the Mexico Open at Vidanta, while Scheffler finished fifth Sunday at his hometown AT&T Byron Nelson on the strength of a closing 65.
There are plenty of other big names who arrive at Oak Hill in good form, however, including recent winners Tony Finau (Mexico Open), Matt Fitzpatrick (RBC Heritage) and Sam Burns (World Golf Championships-Dell Technolgoies Match Play). Former world No. 1 Jason Day heads to western New York with a boost from his AT&T Byron Nelson victory on Sunday, his first TOUR win since 2018. Day also won the 2015 PGA Championship at Whistling Straits.
Patrick Cantlay, Xander Schauffele and Max Homa, meanwhile, are top-10 players trying to win their first major.
---
The second major of the season is upon us already as Oak Hill Country Club is the venue for the US PGA Championship.  Oak Hill was last used for a major in 2013 when Jason Dufner emerged victorious in a week where accuracy prevailed over power.  The first important point to note is that the 2023 version of Oak Hill is likely to play very differently to the tight, tree-lined course of a decade ago, following a recent redesign.  Plenty of changes have been made; with the course now weighing in at over 7400 yards and playing as a par 70 it is far more likely to favour the big hitters.  Many of the trees have been cut back to open out lines in to the greens, giving the bombers every opportunity to cut the dog legs and take the fairway bunkers out of play.  The green complexes have also been redesigned – while the 2013 PGA was characterised by thick rough surrounding the greens, this week the players will often find themselves facing closely mown run-off areas following shots that narrowly miss their intended target.  So all-in-all, we're not reading too much into what happened a decade ago and will be treating this as a more typical US PGA/US Open-type test. 
Strokes gained tee-to-green is always a key indicator for US PGAs, with winners usually in the top 10 on that metric for the week.  But that doesn't particularly help us find the value since the top performers in that regard will invariably be those at the front of the market.  We'll be focusing on off-the-tee performance more specifically, and strongly favouring distance over accuracy in identifying those whose driving prowess will give them an advantage.  The raised greens and tricky run off areas mean that we'd also like to have some scrambling skills on our side too. 
It's been notable in recent years that there have been very few genuinely surprising winners of majors.  These are weeks when the cream invariably rises to the top and it probably pays not to try to be too clever, particularly with fierce competition amongst the books making it easier to find value amongst the top players in the world.  That'll be the basis of our strategy, with a couple of strong picks from the front of the market, backed up with some bigger priced options to smaller stakes who we feel have solid prospects of a decent finish. 
Outrights
| | | | | | |
| --- | --- | --- | --- | --- | --- |
| Player | Points | Type | UK Odds | Places | Outright US Odds |
| Scottie Scheffler | 5 | each way | 15/2 | 10 | +800 |
| Patrick Cantlay | 4 | each way | 18/1 | 10 | +2000 |
| Wyndham Clark | 2 | each way | 66/1 | 10 | +9000 |
| Taylor Moore | 1.5 | each way | 125/1 | 10 | +17500 |
| Tyrrell Hatton | 2 | each way | 45/1 | 8 | +4600 |
| Joaquin Niemann | 1.5 | each way | 66/1 | 10 | +9000 |
The obvious place to start in our search for the winner is with golf's current big three, and of those, it's Scottie Scheffler (5pts each way, 15/2, 10 places) who makes the most appeal.  Ranking ahead of both Jon Rahm and Rory McIlroy with driver over the last six months, he possesses the ideal combination of power and accuracy to keep himself out of trouble and give himself plenty of opportunities to attack the course.  It's been his putting that's consistently let him down in recent months; but the rest of his game is in superb shape, leading the field tee-to-green by over half a shot.  With even a half-way decent week with the putter, we can't see him outside the top 10 and would have him just ahead of Rahm and well ahead of Rory in terms of prospects of winning.  The price looks perfectly fair, so a decent wager is recommended. 
The other member of the world's top 10 whose game looks perfectly suited to Oak Hill and that we're keen to have on our side this week is Patrick Cantlay (4pts each way, 18/1, 10 places).  Like Scheffler, Cantlay gains a good bit of ground both on accuracy and distance off the tee.  Considering he sits only slightly behind Rahm and ahead of McIlroy, Schauffele and Thomas on tee-to-green performance, he looks well worth including.  There are a couple of concerns; his major record being one of them and he's another whose putter may need to warm up a touch if he's to win this, but the level of form he's shown of late means it would be a big surprise if he weren't to feature high up on the Sunday leaderboard. 
We move on to three selections whose recent form entitles them to having a good run at the top 20 at the very least.  Two of them, Wyndham Clark (2pts each way, 66/1, 10 places) and Taylor Moore (1.5pts each way, 125/1, 10 places) need no introduction, having each landed us a huge payout in the very recent past with their maiden tour wins.  It's not just those wins that make them interesting, however – their form had been slowly building to that level and they appear to be full of confidence and self-belief.  Clark's first tour win looks set to be huge for his self-confidence and the way he saw off Xander Schauffele down the stretch was impressive enough to think that he may now be able to hold his own in major company.  In Moore's case, it's been particularly impressive that he's posted three more top 30s since that win and a very creditable debut at the Masters.  Both are huge off the tee and tidy on the greens; scrambling would be a minor concern, but at the prices available they simply have to be included in our plans for this week. 
Tyrrell Hatton (2pts each way, 45/1, 8 places) has been posting some nice numbers and showing steady improvement of late and sits in the top dozen or so for overall strokes gained in recent months.  Since missing the cut in the Texas Open, he's gone top 40, top 20, top 5 before finishing tied 5th in the Byron Nelson last week.  There's no real weak point to his game at the moment and of those in the 33 to 66/1 price bracket he makes a good bit of appeal. 
Finally, having been very surprised by the performance of the LIV players in the Masters, it's very tempting to include at least one on this occasion.  While Koepka would be the obvious one, he's short in the market considering how uncomfortable he looked when the pressure was turned up in the final round.  I couldn't make a case to say he's as likely a winner as Cantlay, Schauffele, Thomas, for example.  We'll side with someone at a much bigger price in the shape of Joaquin Niemann (1.5pts each way, 66/1, 10 places).  Niemann's performances on the LIV Tour don't make him an obvious candidate this week, but a top 10 in Tulsa last week was an improvement and his top 20 in the Masters was notable.  Hugely talented and big hitting, his iron play has been what's let him down in recent times, but he was able to compete at Augusta (a renowned second-shot course), and Oak Hill may just be a place where the other parts of his game can see him through to another big major finish.  
Those who we came closest to including other than our main picks were Xander Schauffele, Matt Fitzpatrick, Sam Burns and Adam Scott.  We wouldn't put you off any of them, but we had to draw the line somewhere.