MISSION STATEMENT
Nowadays, the currency of tournament golf revolves around strokes gained. There is more data available than ever before.
Form Golfer's mission is to make sense of this data to help its members make more informed decisions, whether for fantasy games or financial advantage. We have built a data model to do the analysis so you don't have to. Importantly, we are golf fans as well as data experts, so we don't just rely on algorithms, but cross-check this against our own insight and experience before we make any recommendations to you.
We don't expect to make profits every week, but are confident that by consistently highlighting value we can deliver long term results.
Our initial focus is on tournament outright markets. Over the coming months we will be building on this to apply our analysis to other markets where we feel there are opportunities to gain a competitive advantage and find value.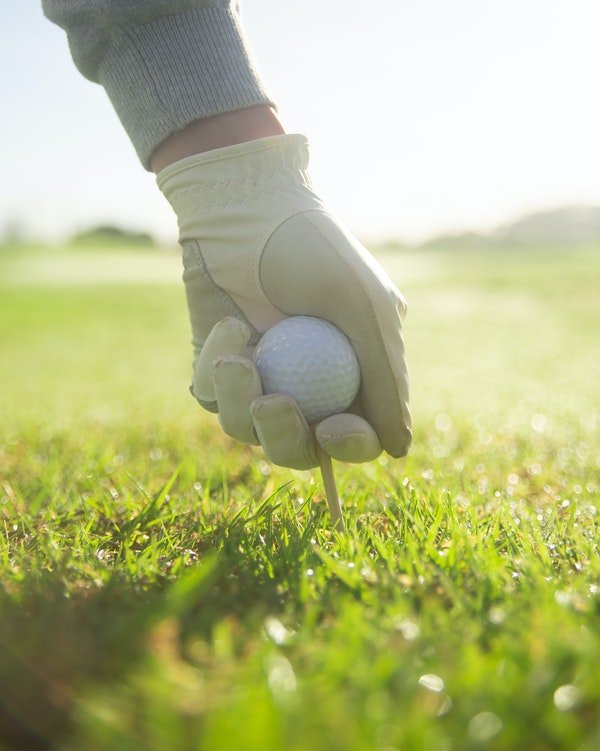 Our Story Starts in early 2020
There are days at Davyhulme Park Golf Club when the flag on the par-three 17th can be seen whistling in the breeze beyond the water, teasing plucky hackers into hole-in-one dreams that seem far-fetched on the occasions it is tucked out of sight behind the trees.
It's James Murray's favourite hole on a leafy track in the Manchester suburbs he calls home, and not just because he made an ace there – a nine iron that coasted 130 yards before bouncing and dropping in, if you're wondering.
Rather it is at this point, as Murray leaves the green before strolling up the par-five 18th to the clubhouse, the ideas that have been brewing during his round begin to take shape.
Form Golfer was one of those – a project that has gradually evolved since Murray began committing to the sport six years ago after hanging up his five-a-side boots.
"I became consumed by golf," says Murray, who has been working in data for more than 20 years and has experience in the gambling industry.
"Because of my background, once I started to see there was a great deal of data associated with golf, I recognised there wasn't really something providing the similar type of statistical analysis you would get in football."
There were resources that offered incredibly in-depth statistics but nothing, as far as Murray could see, that would do the digging and scraping for fans and serve up a golden nugget of easily digestible information.
"People have busy lives, so they want information," adds Murray. "They don't want to trawl through a load of data to get the end result."
With strokes gained statistics enjoying a growing influence and making it easier to measure a player against the field, Murray concluded that – if you also considered factors such as course form – it must be possible to create an algorithm that predicts who should perform well at any given event.
"I realised you can actually have a really good shot at picking people who will do well," he explains.
He just needed someone with a mathematical mind to help with the analysis, someone who loves golf and enjoys trying to find value in the market, someone who was a three-time Countdown champion as a teenager, perhaps… someone like Simon.
"When the concept of Form Golfer was suggested to me, I was immediately interested," says Simon, who witnessed that hole-in-one and is regularly reminded of it.
"I've always felt that golf is a great option for betting as you get four days of interest for your money. And with the vast amount of data available now, the challenge of making sense of it all and presenting it to people in a digestible way to identify value and inform their betting was really appealing.
"Most people simply don't have the time or the tools available to them – that's where we come in!"
Murray already had the data but he wanted Simon, "the perfect man for the job", to analyse it and extract the best value, essentially trying to identify those higher-priced players who were going to out-perform their long odds.
So Simon decided to apply his findings to the Masters field in April last year, tipping Will Zalatoris, a player fresh from the Korn Ferry Tour, to be in the mix despite his lofty 66-1 pre-tournament billing.
Come Sunday evening, the gangly American was proudly reflecting on a second-placed finish at Augusta National, falling just one stroke short of winner Hideki Matsuyama, and helping Form Golfer turn over a tidy opening profit.
The algorithm worked, it was now just a case of rigorously testing it at majors and regular PGA Tour events before fine-tuning the product ready to go live.
Murray added a content manager and web developer to the workforce, alongside James Woods, "probably the best performance marketer in the gambling industry over the past 10 years" and Al Turner, "a big deal" and "the brains behind the marketing".
"I realised if I put all these people together the whole thing would operate," explains Murray.
Indeed, 10 months since Simon's magic Masters touch the team find themselves celebrating a healthy 213% return on investment on their outright picks and boasting a number of winners in the bank since the start of the current season.
And so, via endless Zoom calls, WhatsApp messages, spreadsheets and late nights cheering on Luke List and Tom Hoge, Form Golfer is ready to hit the market and help others discover that value too.
Evolution of Form Golfer
We are starting off by focusing exclusively on the PGA Tour. For two main reasons:
Being highly focused is likely to be the best way to deliver consistent profits as we can do deeper analysis of the players and tournaments
The PGA Tour is the biggest tour in the world, with the best players in the world, so it covers the tournaments that people are likely to be most interested in following
Over time, we will continue to develop and improve our product. We are constantly challenging, reviewing and improving our analytical process. But we also want to evolve content for our members. This may include:
Analysis of other events on tours (e.g. European Tour)
In-play analysis and recommendations
Additional material for those with an interest in golf (e.g. game improvement tips, editorials)
We want to take on board feedback from our members, so please contact us if you have any suggestions.
Form Golfer – our proposition
Our proposition is based around four key commitments to our subscribers which we believe make us the best golf tipster in the market:
Focus
This is what we do. It's all we do. We believe that by focusing our efforts solely on professional golf, we can offer the best possible product to our customers.
Transparency
Win or lose, we will be fully accountable for our results.  After each tournament we will advise the outcome of every recommendation, provide an overview of the overall profit/loss on that tournament and update our overall profit/loss figures.
Community
We provide analysis and insight, but importantly we want our subscribers to feel like a community; sharing and learning from their successes (and mistakes), generating debate and helping one another achieve the best possible results from their golf punting.
Performance
We aspire to be the best, measured by long term return on investment on our recommendations.  We will compare and transparently report our performance against other golf tipsters.