Dates: June 15, 2023 to June 18, 2023
Location: Los Angeles, California
Course: Los Angeles Country Club (North Course)
Course Par: 70
Course Length: 7421 yards
Prize Purse: $17500000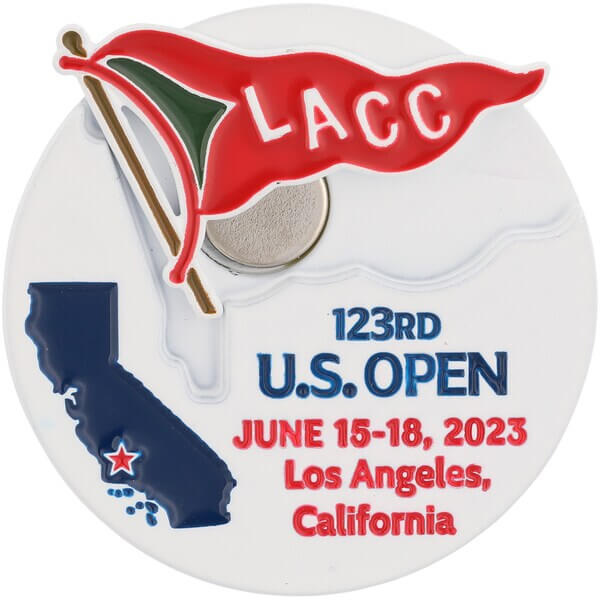 The majors are coming thick and fast now and LA Country Club takes centre stage for the US Open.  It's the first time that LA has hosted a US Open in 75 years.   The course has been significantly redesigned in preparation and is something of a brute, weighing in at over 7400 yards despite a par of just 70.  Two of the five par threes are almost 300 yards in length, while at the other end of the spectrum, it's likely that one of them will play under 100 on at least one of the four days.
So, as is often the case with US Opens, it looks set to favour the big hitters, although unusually the fairways are relatively generous; while the rough will undoubtedly be set up to punish the wayward, it may be easier than normal to find the short grass and perhaps accuracy off the tee will be at slightly less of a premium than is usually the case for what is normally the toughest of the four majors.
---
A couple of factors make this a particularly challenging event to preview.  First, we have no course form to go on, and few of the players will even have set foot on it until their preparations for this week started in earnest.  Second, while there has been a definite trend recently for class to shine through in majors, there are fairly significant doubts about several of the market leaders, so it may pay to be a little more creative than usual in trying to find the value.
Length off the tee is clearly going to be a beneficial asset (as it usually is), but whereas usually for a US Open you'd be looking for the perfect blend of distance and accuracy, with fairways up to 60 yards wide, it will play a little more forgiving off the tee than we'd usually see.  There is a wide variety of holes, with a gettable par 5 opener, a driveable par 4, a series of five par 3s ranging from under 100 to almost 300 yards, and a bunch of long, tough par 4s, including a brutal closing stretch that measure 543, 520 and 493 yards.  It'll test every aspect of the game.
What makes it interesting from a betting perspective is that there are all-too-evident frailties around many of the big names.  Favourite Scottie Scheffler has been killing it tee-to-green, but with putter in hand has been nothing short of horrific.  Rory looks to be very uncomfortable with his game generally, Rahm has been a little up and down since his Masters success, while the likes of Cantlay, Schauffele, Spieth, Homa, Thomas all seem to be a little short of their very best at the moment.  Finding truly solid options feels a little challenging, but we're putting up five players that we think have every chance of going well.
Outrights
| | | | | | |
| --- | --- | --- | --- | --- | --- |
| Player | Points | Type | UK Odds | Places | Outright US Odds |
| Tyrrell Hatton | 4 | each way | 33/1 | 10 | +4000 |
| Tony Finau | 3 | each way | 28/1 | 10 | +3300 |
| Brooks Koepka | 5 | each way | 11/1 | 8 | +1100 |
| Rickie Fowler | 2 | each way | 55/1 | 10 | +6600 |
| Sam Burns | 2 | each way | 50/1 | 10 | +7500 |
Our first pick is Tyrrell Hatton (4pts each way, 33/1, 10 places), who we tipped in the US PGA and have seen nothing in his recent efforts to suggest he's not capable of a huge performance here.  As we've written before, his PGA was a remarkable effort, playing his way towards a missed cut over his first 9 holes on Thursday before grinding the hell out of the rest of his week to ultimately secure a decent finish.  Few, if any, players put together a better final 63 holes than Hatton.  A tie for third in the Canadian Open was yet another commendable effort and there aren't many in this field (and none around his price in the market) that bring such a consistent recent run of results to the table here.
At the other end of the temperament spectrum, our second play will be Tony Finau (3pts each way, 28/1, 10 places).  We've had him in mind for a US Open for ever, and now he's found the winning habit, this might just be the year for him to do it.  While this may not turn out to be the kind of 'last man standing' US Open that we thought would suit Finau down to the ground, he possesses the ideal temperament to grind out pars, deal with the frustrations that will inevitably come his way, and just hang in there for as long as it takes.  Long and accurate off the tee, his putter can be problematic at times, but his long game should see him making plenty of ground over the vast majority of this field.  Recent form would be a slight concern, but you don't have to go too far back for his latest victory in Mexico, when he held off a charging Jon Rahm with a degree of comfort in the end.
The really solid one from the front of the market is recent US PGA champion Brooks Koepka (5pts each way, 11/1, 8 places) and now that he's conclusively proven that he's back to full fitness, his best form, and perhaps most importantly believes again that he can compete with the best in the world, he's impossible to leave out.  Yes we're being asked to take a much shorter price than he was for the first two majors of the season, but he stands out amongst the front few in the market as having no weaknesses at the moment and it's very hard not to see him in contention once again.  Sometimes there's nothing wrong with the obvious.
Much has been made of Rickie Fowler's (2pts each way, 55/1, 10 places) resurgence this season.  He's back in the world's top 50 now and has been putting together a long list of top 10s, 20s and 30s.  That said, for most of the year we've been asked to take prices around 25/1 about a player who's not won in ages and that hasn't felt remotely like good value to us.  This week, however, much bigger prices are on offer.  Yes it's a major field, but he has plenty of experience from years gone by of being in contention in majors, so it's far from impossible that he can bring his recent improvement into the big league.  At the prices, we're happy to take that chance.
Our final selection is a little risky, but the price is juicy enough to be of interest.  Sam Burns (2pts each way, 50/1, 10 places) can blow hot and cold, but when he's hot, he gets over the line more often than most, which always makes him an interesting proposition.  Had this been a typically tight US Open set up, he wouldn't have been on our minds, but with more generous fairways he can use his prodigious length to his advantage and may be able to get away with his wilder shots.  Once on the dancefloor, there are few better on the greens than this guy.  He could blow out completely, but he's one of the few at around this price that you could consider a plausible winner, so we'll take a chance that this is a hot week for him.
Of the others, it was hard to leave Scheffler out.  His long game over a period of several months now has been about as good as anyone has ever put together.  But his putting has been truly awful.  It's incredible that he's managed top three finishes on more than one occasion recently whilst finishing almost last in the field with the putter.  If anyone is to put real distance between themselves and the rest it's likely to be Scottie, and he'd probably only have to break even on the greens to do so, but it might just be getting into his head now and for that reason he's reluctantly left out.  Hovland, Fleetwood and Clark were the other three that were seriously considered.  Clark in particular may be interesting given that he fits the mould of a huge driver that could benefit from the generosity off the tee at LA Country Club.