Dates: August 24, 2023 to August 27, 2023
Location: Atlanta, Georgia
Course: East Lake
Course Par: 70
Course Length: 7346
Prize Purse: $75000000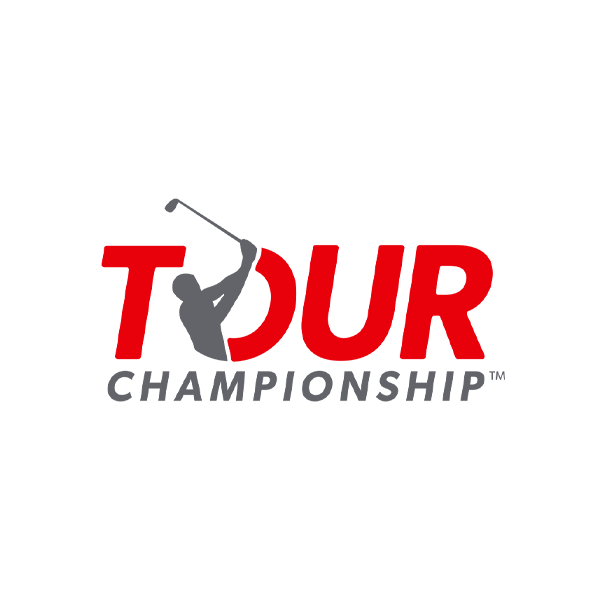 The end of the 2022-3 season is upon us and the top 30 players from the regular season move on to East Lake for the Tour Championship. What a season it's been for FormGolfer, with several big-priced winners seeing us over 360 points in profit with a return on investment north of 40%.
Scottie Scheffler narrowly held on to his FedEx points lead and therefore takes a two shot head start on the field into the season finale. As a result, he starts a short-priced favourite, a position which is fully deserved based on his astonishing tee-to-green performances, although his putting frailties continue and it is clearly preying on his mind. Read on to find out where the value lies…
---
In all honesty the Tour Championship format makes it a relatively unappealing betting medium, for all that we successfully predicted Rory McIlroy's win last season. The handicap start means that it's very hard to look outside the top four or five for a likely winner; this season in particular since the top four in the standings would probably have been the top four with a level start. At the best available prices they take out roughly 85% of the market, with the remaining 26 contenders competing for the remaining 15% win probability.
The second option is to look at the 72 hole winner without the handicap start – a market which makes slightly more appeal, but we have to consider that the players won't know or care where they stand in that market as the tournament progresses – your player might have a four footer on the last to win the lowest 72 hole total, yet the putt may be of no consequence for the main event. For those reasons, we'll not get too heavily involved, but that's not to say we can't find some value.
East Lake is without doubt a driving course. The fairways are tricky to find and the course is fairly long for a par 70, so we'd expect those who are long and straight from the tee to rise to the top.
Outrights
| | | | | | |
| --- | --- | --- | --- | --- | --- |
| Player | Points | Type | UK Odds | Places | Outright US Odds |
| Viktor Hovland | 5 | Fedex Cup EW | 11/2 | 5 | +500 |
| Viktor Hovland | 2 | Tour Champs EW | 10/1 | 5 | +1000 |
| Wyndham Clark | 2 | Tour Champs EW | 35/1 | 5 | +3500 |
| Corey Connors | 2 | Tour Champs EW | 40/1 | 5 | +4000 |
With a head start on everyone bar Scheffler, his latest victory fresh in the mind from the BMW last week and some decent performances at East Lake in recent years, Viktor Hovland (5pts each way, 11/2, 5 places) pretty much picks himself as the value alternative to the favourite. His back 9 to win the BMW was one of the all-time great 9 holes of tournament golf and we've seen before in the FedEx playoffs that players can get hot and take down multiple wins as the season reaches its climax. Getting our money back for a top 5 finish looks great value, which would give us a free shot at the win part of the bet. There is no more appealing option in the FedEx market.
Lowest 72 hole strokeplay total
Away from the main market, we have a couple of picks that could give us a decent run for our money. When long, straight driving is high on the list of requirements, Wyndham Clark (2pts each way, 35/1, 5 places) has to be considered and as usual he seems to be a touch undervalued in the market. A poor display in the St Jude was quickly banishes from the memory with a very creditable top 15 in the BMW and East Lake should be much more to his liking. We've picked him on several occasions this season and will fire one more shot in his direction.
Another who is well suited to a test of driving is Corey Conners (2pts each way, 40/1, 5 places), who sits equal fifth in the field for strokes gained off the tee in the last three months. It's not been the best of seasons for the Canadian, but he's still been able to comfortably make the Tour Championship field as a result of his form picking up in recent times. Four top 20s (including three top 10s) from his last five events show that things are trending the right way and he could certainly make some progress up the leaderboard over the course of the week.
We've picked him to win the FedEx outright market, but there's also a case to be made that he offers value in this market as well, so we'll have a second bet on Viktor Hovland (2pts each way, 10/1, 5 places) without the handicap start. Whereas Scheffler will be defending a lead, Hovland will be very conscious that he needs to attack from the outset – not only to catch Scottie, but also to keep Rory behind him. It's entirely possible that he could win both markets and at a perfectly fair price in this market too, we'll see if he can be the hero of the late season for FormGolfer followers.
Those looking for a longer priced option could do worse than consider Adam Schenk, who looks a very big price given the limited field and the quality of his A game this season. It was very hard to leave out Rory McIlroy considering his previous success at East Lake, but some of his driving was pretty ordinary in the BMW and he's been struggling to convert big performances into wins. So at the prices, we marginally favour Hovland as our main interest.
We'll be back early in the new season as we look to push on towards 1000 points in cumulative profit and keep your golf betting enjoyable, informed and profitable.