Dates: November 17, 2022 to November 20, 2022
Location: Georgia, USA
Course: Sea Island Golf Club (Seaside/Plantation courses)
Course Par: 70
Course Length: 7005
Prize Purse: $8100000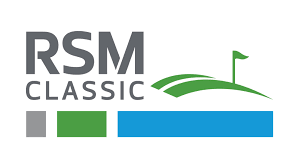 It's the final official PGA Tour event of the year, bringing the calendar to a close at the picturesque Sea Island Resort in St. Simons Island, Georgia.  Tony Finau, who's scheduled to return to Sea Island for the first time since 2014, leads the field fresh off a win at the Cadence Bank Houston Open.  There are plenty of locals looking to win on their home turf, as well, as Sea Island is a popular gathering spot for some of the Tour's top players.
---
After what was a tough assignment (for everyone bar Tony Finau) at Houston last week, we can expect lower scores and plenty of birdies on offer at Sea Island.  Understandably Finau is a warm favourite around the 10/1 mark, having been one of the most comfortable winners of 2022, looking fully in control of the tournament from as early as the second round.  The calibre of opponents he faces in Georgia is weaker, but back-to-back winners in the post-Woods era are still fairly rare, so does he offer value at that price, or will we be looking deeper into the field for our selections?
There is plenty of course form to go at, with this two-course venue having been used continuously for many years.  It's hard to say that any particular type of golfer is suited to the test, and it's interesting to note that there have been a number of first-time winners here, so perhaps there is mileage in looking beyond the obvious.  While Finau is by some way the highest ranked, the most in-form and most talented player in this field, I've long felt that he's best suited to the toughest layouts, so we'll leave him out of our plans on a course where twenty-something under par is likely to be needed to get the job done.
Outrights
| | | | | | |
| --- | --- | --- | --- | --- | --- |
| Player | Points | Type | UK Odds | Places | Outright US Odds |
| Luke List | 1.5 | each way | 80/1 | 8 | +13000 |
| Sam Ryder | 1 | each way | 100/1 | 8 | +15000 |
| Mackenzie Hughes | 2 | each way | 33/1 | 8 | +5000 |
| Will Gordon | 2 | each way | 60/1 | 8 | +6600 |
| Tom Hoge | 2 | each way | 28/1 | 8 | +3000 |
| Keith Mitchell | 1.5 | each way | 28/1 | 8 | +3500 |
Our first pick is going to seem like an odd one, but bear with me.  Luke List (1.5pts each way, 80/1, 8 places) is renowned as one of the worst putters on tour, so it may seem implausible that he can get to the kind of number under par that will win this tournament.  But as I was delving through the history of this event, I was struck by the fact that on three occasions in recent years he's managed positive SG putting numbers at this venue.  I can guarantee there won't be many places where that's the case.  He showed at the Farmers what he's capable of when he putts even half-decently and while he's someone I'll readily put a line through most weeks, at this price I feel it's well worth taking the chance that for whatever reason he just feels a little happier on these greens than most.
The second guy that I feel is well overpriced is Sam Ryder (1pt each way, 100/1, 8 places).  A top ten a couple of weeks ago came somewhat out of the blue, but continued a trend of gradual recent improvement.  Although his course form at Sea Island is pretty poor, when interviewed during his last event he sounded like he's found a level of comfort with his game that he's not had before, so at a huge price he's worth taking a chance on since his form in Mexico would give him every chance this week.
Mackenzie Hughes (2pts each way, 33/1, 8 places) looks overpriced to me based on a second placed finish last year and some very solid recent form, with top 30s (including a win) in each of his four most recent starts.  It's a fairly simple value play – all I can say is that to my mind he should be nearer to the front of the market in a field this weak.
I've had my eye on Will Gordon (2pts each way, 60/1, 8 places) for a while now and am hoping this might just be the time to catch him.  A mighty hitter, his biggest weakness is around the greens and he's likely to be able to get away with that far more here than he could in Houston, although he still managed a creditable top 50 finish there.  The price seems fair and if we are to get a first-time winner this week he seems about as likely as anyone.
Tom Hoge (2pts each way, 28/1, 8 places) is probably the obvious one this week.  After going very quiet following his breakthrough win, more recently he's been showing signs of getting back to a level of consistently decent form and this is just the sort of event where he might fancy that he has a big chance of getting his second tour victory.  Several good showings here in previous years mean that he ticks most of the boxes and the price is pretty fair.
Keith Mitchell (1.5pts each way, 28/1, 8 places) is another horses-for-courses type that I'm keen to have onside having also shown signs of coming back to the level of form we know he's capable of.  He got hot and stayed hot for a while not so long ago and a top 10 in Houston suggests he may just be on his way to peaking again.
Of the others, I can see Seamus Power going well again, as could Denny McCarthy, although both are left out on the basis that their price looks about right, but no better than that.  There are three Taylors (Moore, Pendrith and Montgomery) that can be given a chance.  If Montgomery chooses this week for his first title I'll be looking for the nearest roof as we've been all over him lately, but he just looked a touch jaded to me in Houston so he's been left out this time around.
Finally, it's worth giving a mention to the DP Tour Championship, which takes centre-stage this week.  Rory goes is as a big favourite and must be the likeliest winner by some way as he bids to cap a great season.  Prices around 7/2 don't get me hugely excited though, although if you could get me something in the region of 20/1 for a win by 5 shots or more I'd definitely be interested as he could feasibly blow this field away.  Of the others, Ryan Fox looks slightly under-rated given the consistent quality of his golf through the season, which has given him realistic prospects of catching McIlroy.