Dates: June 16, 2022 to June 19, 2022
Location: Brookline, Massachusetts
Course: The Country Club, Brookline
Course Par: 70
Course Length: 7264
Prize Purse: $12500000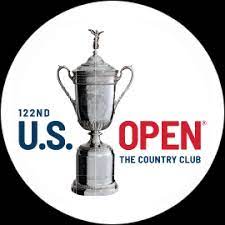 US Open: LIV Golf dominates build-up at Brookline
Never has there been a more controversial sub-text to a golfing major than this year's US Open at Brookline Country Club in Massachusetts, as the rebels who joined the LIV Golf Series return to face their former colleagues on the PGA Tour for the first time.
Phil Mickelson, who led a billion-dollar exodus to the Saudi-backed tour, will be among those competing in Boston after playing in LIV's inaugural competition last week in what was his first outing since February.
"My preference is to be able to choose which path I would like," said the American.
"I gave as much back to the PGA Tour and the game of golf that I could throughout my 30 years here – through my accomplishments on the course, I've earned a lifetime membership.
"I intend to keep that and then choose which events to play and not."
The 51-year-old, who needs to win the US Open to complete a career Grand Slam, has six runner-up finishes in this major and calls it the "most difficult test in golf".
"It was important for me to have a little bit of competitive golf last week. It was one of the worst putting tournaments I've had in years," he added, after finishing 10 over at Centurion.
"It looks that it's going to be a brutal test of golf and that's what this championship is all about."
Despite the likes of Mickelson, Dustin Johnson, Bryson DeChambeau and Sergio Garcia jumping ship from the PGA Tour – as well as an English contingent including Lee Westwood and Ian Poulter – US Open organisers, the United States Golf Association, say they are happy to welcome the rebel players to their championship.
"We pride ourselves in being the most open championship in the world and the players who have earned the right to compete in this year's championship, both via exemption and qualifying, will have the opportunity to do so," the USGA said in a statement.
Spain's Jon Rahm is the man bidding to defend his title and will be joined on the tee by Open champion Collin Morikawa, while Rory McIlroy heads into the tournament with some momentum after retaining the Canadian Open on Sunday.
"This is a day I'll remember for a long, long time," said the Northern Irishman after his victory in Toronto took him to 21 wins on the PGA Tour, one more than Greg Norman, who has been the figurehead for the LIV Golf tour.
"Twenty-first PGA Tour win, one more than someone else – that gave me a little extra incentive today and happy to get it done.
"I had extra motivation [because] of what's going on across the pond. The guy that's spearheading that tour has 20 wins on the PGA Tour. I was tied with him and I wanted to get one ahead of him. And I did. So that was really cool for me – just a little sense of pride on that one.
"I think after Covid I just needed a complete reset, sort of rededicated myself to the game a little bit, sort of realised what made me happy – and this makes me happy."
Justin Thomas claimed his second PGA Championship victory last month and was in contention with McIlroy in Canada at the weekend, before speaking to the media at Brookline despite opting against teeing it up for a practice round on Monday.
"I grew up my entire life wanting to play the PGA Tour – wanting to break records, make history, play Presidents Cups, play Ryder Cups," he said in reference to the LIV Golf rebels.
"The fact that things like that could potentially get hurt because of some of the people that are leaving, and if more go, it's just sad.
"It's really no other way to say it. It just makes me sad, because like I said, I've grown up my entire life wanting to do that, and I don't want to do anything else.
"The people that have gone, they have the decision that they're entitled to make. Not necessarily that I agree with it one way or the other, but everything has got a price, I guess."
Thomas also says discussions about the breakaway tour are dominating the build-up in Boston.
"You can't go anywhere without somebody bringing it up," added the American. "It's sad. This is the US Open, and this is an unbelievable venue, a place with so much history, an unbelievable field, so many storylines, and yet that seems to be what all the questions are about.
"That's unfortunate. That's not right to the USGA. That's not right for the U.S. Open. That's not right for us players. But that's, unfortunately, where we're at right now."