Dates: April 7, 2022 to April 10, 2022
Location: Georgia, USA
Course: Augusta National Golf Club
Course Par: 72
Course Length: 7475 yards
Prize Purse: $11500000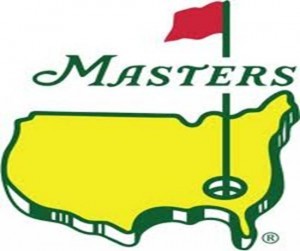 Masters 2022: Will Tiger Woods return at Augusta and who will challenge for Green Jacket?
The anticipation of Tiger Woods' potential return at Augusta National has dominated the build-up to the 2022 Masters with a number of leading contenders happy to go under the radar this week until the action begins on Thursday.
Scottie Scheffler arrives as the newly crowned world number one but admits the attention is all on five-time champions Woods.
"I haven't had too much time to reflect," said the American on reaching the world number one spot.
"I have been working hard for the last few years and have had some success recently, but I am definitely not going to take it for granted.
"Number one was never really something I set out for or looked at – the top 50, playing in the majors, that is where you try to get to and after that you are playing tournaments and I have been lucky enough to win a few this year.
"I have been humbled a couple of times already – the guy in my cart this morning called me Xander, so that brought me back down to earth real quick! But it has been great and I am really looking forward to this week, it is going to be a lot of fun.
"I would say having Tiger anywhere deflects a lot of attention, it is definitely easier for us to fly under the radar. I'm excited, hopefully he can come out and play this week – it should be a fun week if he does."
Bryson DeChambeau will be one of the players teeing it up and trying to challenge Scheffler for a first Green Jacket at Augusta National, despite going against the advice of his doctor.
DeChambeau has missed a number of tournaments recently with hip and wrist concerns and admits he is only 80% fit this week.
"This comes around once a year and I got to give it a go," said the world number 19, who fractured a bone in his hand when he slipped playing table tennis before February's Saudi International.
"I tried to play that week and it was impossible. Normally a bone fracture takes four months to fully heal and I'm back here in two. I'm pleased with that.
"I'm probably around 80% right now. I can't go all-out. I can't do any speed training sessions. I can't practice for excessive hours, I have to figure stuff out."
DeChambeau, who returned for the WGC Match Play event in Texas a fortnight ago, added: "It was a huge risk a couple weeks ago.
"They recommended that I didn't come back for a while. They said if you go out there and you hit golf balls and you feel somewhat comfortable you can consider it. And hitting golf balls on the range, I was able to sustain practice for a good amount of time, so I'm happy.
"They're like, you should really let it heal. Even Chris Como has told me, 'You probably shouldn't play', even though he wants me to play, right? He's looking out for my best interests for the future."
DeChambeau is another who is excited to see Woods back at Augusta and the former US Open champion says he could hear the reaction of the fans when the 46-year-old left the clubhouse for his practice round on Monday.
"From the driving range, we could hear the loud roar when he came out of the clubhouse up to that first tee. That was pretty special to hear," said DeChambeau.
Woods is yet to confirm whether he will indeed play for the first time since suffering life-threatening injuries in a car crash in February 2021.
But former Masters champion Fred Couples, who played nine holes with Woods on Monday, expects the 15-time major winner to compete if he can handle the walk.
"I'm sure he's going to tee it up on Thursday," said the 62-year-old, who won his lone major at Augusta National in 1992.
"He'll never let you know if he's in pain. He was bombing it. He didn't miss many shots, drove it great. He's just unreal.
"Now it's just the walking part. If he can walk around here for 72 holes, he'll contend."