The Memorial Tournament 2022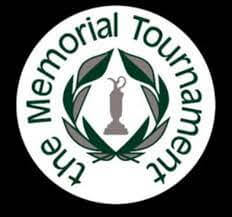 The roar that greeted Billy Horschel's 52 foot eagle putt on 15 yesterday could be heard not only round Ohio, but also in the vicinity of the Form Golfer offices, as it all but secured a tasty 60/1 winner for us.  Having had a few frustrating close calls in recent weeks, it was a timely boost and lifted the cumulative profit on our outright selections to over 300 points in just under six months, with a return on investment over 60% in that period.  It was a deserved victory for Billy Ho, who took the field apart with a superb display of tee-to-green golf, coupled with some gutsy putting when it was most needed.  Our other selections were ultimately a little disappointing, although Cameron Young (in particular), Shane Lowry and Keegan Bradley all got themselves into contention for top 8 finishes before falling away on Sunday.  Thankfully the one player who kept it together was the one we really wanted to.
I'm always encouraged when we find a player who wasn't being widely talked about as a likely winner and goes on to perform well.  If we are to find value, it's not just about looking at the raw data (which very easily tells you who is in good form), but also requires you to look beyond the obvious to dig out players who may outperform market expectations.
If the last couple of weeks have shown anything, it's that closing out is hard.  Ryan Fox last week on the DP Tour didn't do a great deal wrong, yet saw a three-shot lead on the 18th tee disappear.  Even the world number one Scottie Scheffler couldn't find the birdie he needed to secure the win at Colonial, while Horschel saw his 5-shot overnight lead whittled down to 2 before finding the clutch putts he needed to get over the line.  It's one of the reasons golf makes for such compelling viewing (compare it to the end of a football match when a team is protecting a lead), but it also rarely makes for a stress-free punting experience.
The Canadian Open is next on the agenda, set against the background of the LIV Golf controversy.  It's being held at a course that's not been used on the tour in over a decade, so some deeper investigation than usual may be required to unearth more value for FG followers.